This is a multi-function label rewinding machine. There are various optional modules that can be selected according to requirements, various flexible function options are available, and the price is related to the selected modules.
It adopts an inflatable shaft, which supports one-key label roll loading and unloading. The length and diameter of the shaft can also be customized on demand (common shaft diameters are: 1", 1.5", 2", 3", standard height is 150mm), and replacing the shaft is very easy, which is convenient for rewinding labels with different inner diameters on one machine.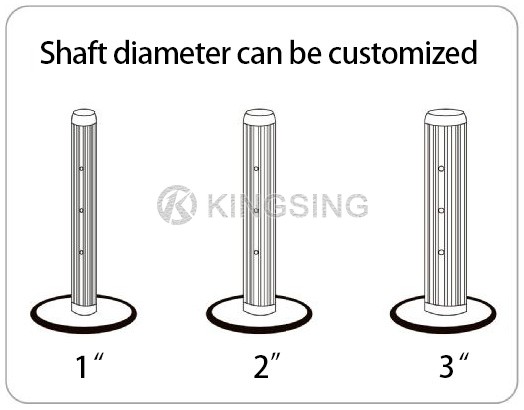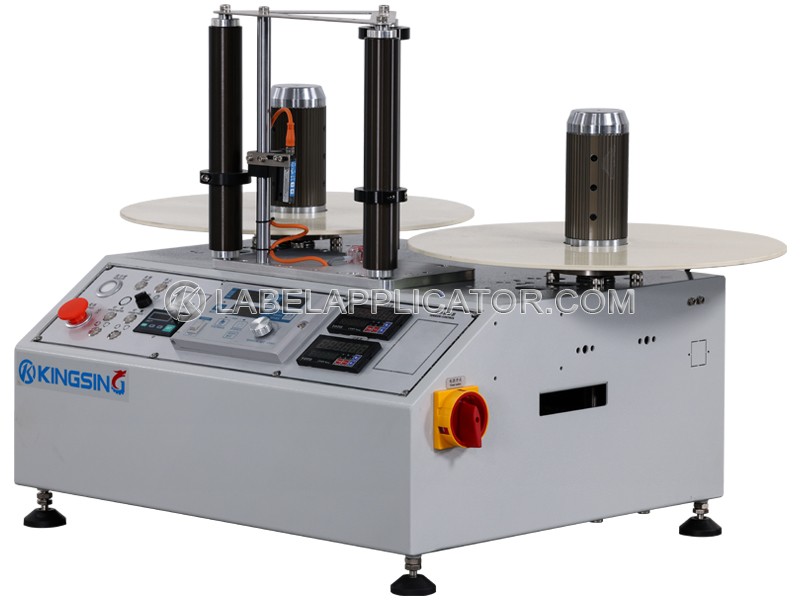 Model
KS-L950A
KS-L950B
KS-L950C
Max. Label Roll OD
Φ450mm
Φ450mm
Φ650mm
Roll Shaft Diameter
3" (1"~6" can be cutomized)
Speed
0~200m/min
Max. Label Weight

20kg
30kg
30kg
Power Rating
120W
200W
200W
Electromagnetic Tension
6N
12N
12N
Power Supply
220V 50/60Hz
Net. Weight
50kg
60kg
60kg
Dimension
750×400×620mm
750×550×620mm
850×500×650mm
Optional Function List:
Mitsubishi inverter motor: Standard model use ordinary speed-regulating motor. If Mitsubishi inverter motor is selected, it can have longer service life, save energy, and make speed control easier.

Tension control system: With the change of the outer label roll diameter, the tension of the label will also change, selecting this function can be used to control the tension of the label to be constant.

Meter counting function: The rewinding length can be set freely, and the machine will stop automatically when the length is reached.

Quantity counting function: This function is mainly used for the counting of labels, and it will stop automatically after reaching the number.

Double section speed: This function is used to stop accurately. When it is about to reach the set number or length, it will automatically reduce the speed to make the stop position more accurate.

Automatic inflation: The standard model requires manual inflation. If this function is selected, one-key inflation can be realized, and the loading and unloading is faster.

Deviation correction system: This function includes an independent sensor and motor to automatically correct deviation, which can ensure that the label is rewound neatly, it can automatically correct the deviation of the label during the rewinding process.